Find Virtual Caregiving Near You
Specialized Nursing Services provides exceptional virtual caregiving, home health care, skilled nursing care, in-home physical therapy, in-home occupational therapy, and private duty home care, companion care services in Miami-Dade County and Broward County.
What is Virtual Caregiving at Home?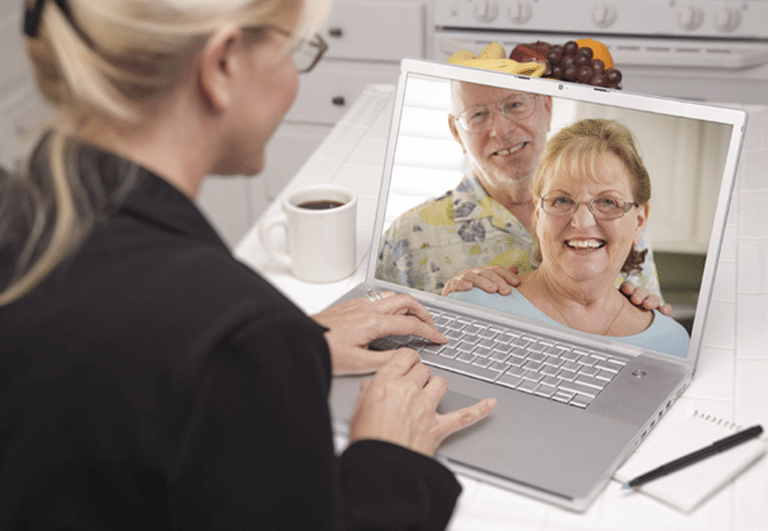 Virtual Caregiving is a unique way to provide monitored care for your loved-one.
Virtual Caregiving is an excellent solution to enhance the care that is provided by your Specialized Nursing Services team, filling in the gaps when the caregiver is not on shift.
There's an urgent need for a service that helps seniors live in their homes longer and more safely. Every home is different and every lifestyle is different, and solutions from other platforms simply aren't smart enough to address these real-world challenges.
A new solution is needed that incorporates modern technologies to serve as a comprehensive safety net.
We fix this with a remote care service that is the most intuitive in the world. It learns constantly to predict wellness-related concerns of people in the home, and it's remarkably simple to set up and operate.
 As a home care provider, we can deliver our telehomecare services quickly, affordably, and with noteworthy differentiation to their customers for recurring revenues. With the insights provided by our solutions, care workers can focus their energy on the patients, clients, or residents who need the most attention – right now.
The realities of COVID-19 have accelerated an unmistakable trend – the desire to age at home.
Living at home safely and independently is a basic desire for everyone.
Our telehomecare system encourages confidence and peace of mind for everyone – our elder loved ones, their families, caregivers, caregiving agencies, and communities. It helps address concerns of senior falls, wandering and loneliness in a new collaborative way.
It also supports families of seniors whose wellbeing can be monitored remotely around the clock, enabling unique 'trusted circle' collaboration.
The Benefits of Virtual Care at Home:
Aging and healing at home

Detects falls and inactivity inside the home

Keeping seniors at home longer (as opposed to a facility)

Low Cost, Highly Effective

Compliments In-Home Care Services

Private, Non-Intrusive, Peace-of-Min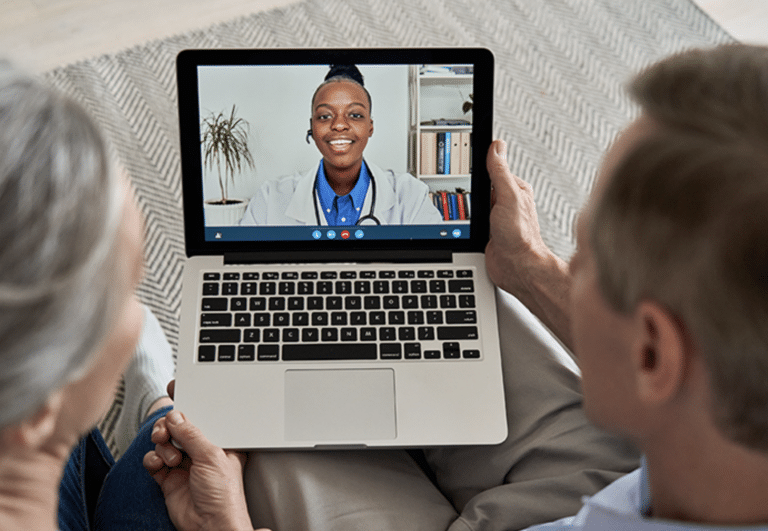 With Specialized Nursing Services Virtual Caregiving Program, your loved-one is provided:
A Remote Connect Coordinator (RCC), available 24/7. Your RCC is a specifically trained person to assist with your in-home assistance needs.

Your RCC will proactively check-in in with you on a predetermined basis – Specialized Nursing Services will check-in from as little as 1 X per week to as many as 7 X per week

Your RCC will communicate issues to a Friend or Family Member, based on pre-defined protocols. Hence, catching issues early and preventing re-hospitalization or other serious issues

Your RCC will contact you as desired to provide companionship and to combat loneliness