It's perfectly reasonable for your aging family member to go with you to run errands and do other things, even if she has trouble with her vision. What you do want to make sure that you do is to keep the experience positive and safe so that she's not feeling uncomfortable or nervous while she is out.
Make Sure She's Prepared if You Get Separated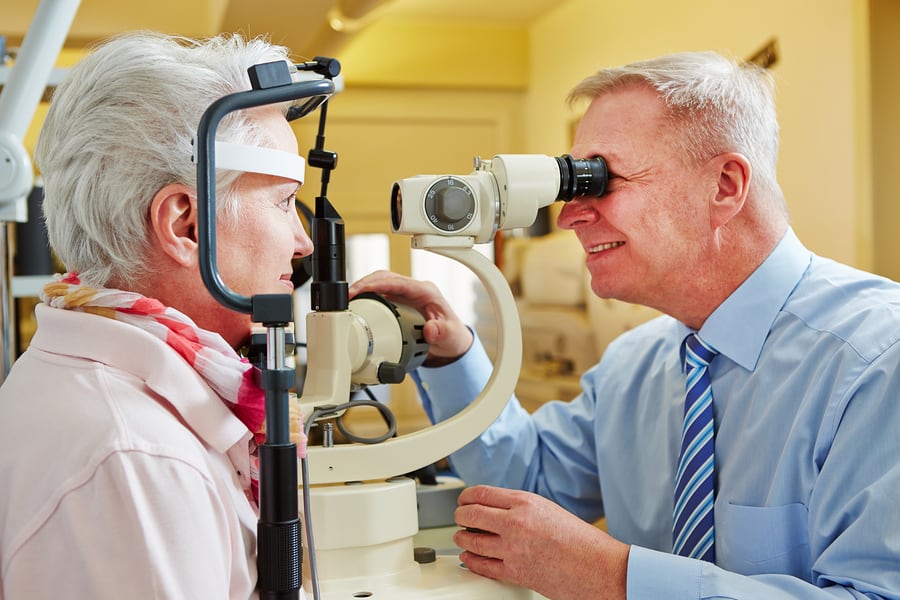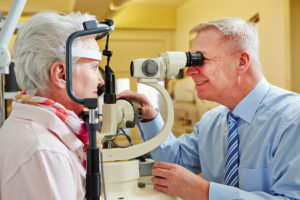 You definitely don't want this to happen, but make sure that if you and your senior are out together and become separated that she has options. A smartphone with voice-activated dialing is a great idea. It's also important that your elderly family member has identification with her, either in a pocket or bag, just in case she needs it. Talk to her about what else she might want if she ever did become separated from you so that you can plan for that situation.
Keep Assistive Tools Accessible
Your senior may be able to use a wide range of assistive devices, especially depending on what types of vision reduction she's experiencing. If she's able to see better when something is well-lit and magnified a bit, then keep a lighted magnifier in your bag or in hers. Whatever tools and resources help her are ones that you want to make sure she has with her when she's out running errands or doing anything at all.
Talk to Her about What's Around Her
If your elderly family member's vision is very poor, she needs to know what's going on around her. You can develop a shorthand with her, if that's easier, but she needs to hear from you what obstacles might be in her way. If she's comfortable with you touching her, then guiding her with a hand on her arm or by holding her hand may be a good idea.
Elder Care Providers Could Help, Too
As much as you might want to be, you may not be able to be there with your senior every single time she needs to go somewhere. Elder care providers are a perfect solution because they have experience helping older adults with all sorts of challenges, including limited vision. They can take care of the driving and any other concerns while your senior is away from home.
Practicing the safest outings you can is going to help your senior to continue to have positive experiences when she's away from home.
If you or an aging loved-one is considering Elder Care in Aventura, FL please contact the caring staff at Specialized Nursing Services today. (305) 652-2799