National Eye Exam Month occurs each August. The goal is to bring awareness to the importance of eye health. It has you wondering, how often should your mom get her eyes examined as she ages?
When you're young, eye exams don't need to be done each day. Every five years is often recommended. After 55, the frequency increases to every one to three years, depending on your vision and medical history. Once you turn 65, it's important to go every year or more often.
Medical Conditions That Increase the Frequency
If your mom has medical issues like diabetes, a family history of eye disease, or high blood pressure, she needs to talk to her eye doctor about how often to go for an exam. She may need to start going twice a year.
What Happens During an Exam?
During an eye exam, your mom will sit with her doctor or nurse and go through several tests. Some of them are done with the help of technology. One test uses flashes of light to check her peripheral vision. She'll have the curve of her eye measured. And, she'll have a puff of air blown against her eye to get the eye pressure.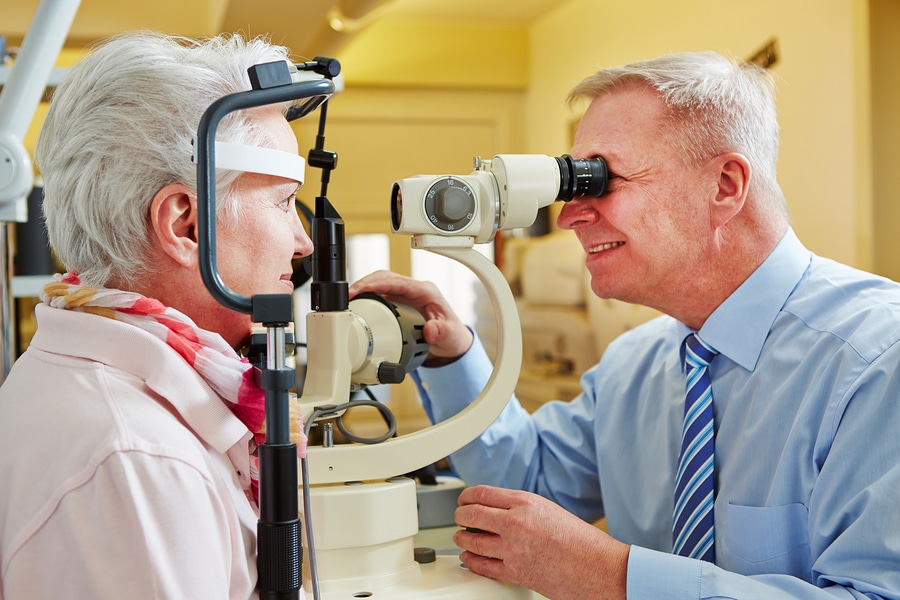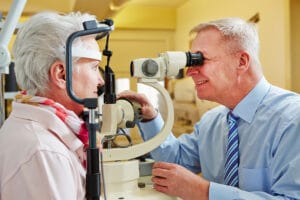 Your mom will read an eye chart and tell the doctor what the smallest row of letters says. She'll also look at several images under different lenses to determine which is clearest and get her prescription.
Early in the exam, her eye doctor will apply drops to her to dilate her eyes. Dilation is done so that the doctor has the best view of the back of the eye to check for early signs of eye diseases like diabetic retinopathy, macular degeneration, and cataracts.
What If Her Doctor Says She Needs to Stop Driving?
Why is your mom's eye health so important? First, early diagnosis is often the best way to prevent vision loss. Second, it allows you the insight needed to determine when it's no longer safe for your mom to drive.
This can be a stressful moment for her. Giving up driving does impact her life. Make sure she knows she'll still have her freedom. Sit down and discuss her options when it comes to running errands and getting out of the house.
When she can't drive, she doesn't have to give up her freedom. Home care aides help her remain independent in several ways. Transportation service is one of them. Your mom has a companion to drive her to stores, escort her to medical appointments, and help her run errands. Call a home care agency and ask to talk to a specialist.
If you or an aging loved-one is considering home care in Golden Beach, FL please contact the caring staff at Specialized Nursing Services today. (305) 652-2799